We have been asked numerous times if it's safe to sell a house during the pandemic – and the quick answer is, yes! There are ways to safely sell your home during this time and we're here to help you get your home sold quickly for top dollar and in a way that works best for you. Here's how it can be done.
Should I Sell My Home During Covid?
While right now is a great time to sell, whether you SHOULD sell is dependent upon many factors, including your personal health and financial situation.
In Las Vegas, inventory is low and prices are high – and with the interest rates being extremely low, many homes are selling quickly at or above asking price.
Virtual Home Tours
When your home is listed for sale, it's essential to have a virtual tour available for potential buyers.
What is a virtual home tour?
This is a video that showcases your home as if the buyer were walking through it in person. This can be done by you, a videographer or the agent. This does not have to be professionally done, nor does it have to be anything fancy.
In fact, buyers tend to like the realness and honesty of a simple walk-through. A professionally done video is great for grabbing attention if it's the first time a potential buyer is seeing your home. Below are some examples for you to take a look at.
Agent Walk-Through
In this video, an agent on our team is simply walking through the property, talking about the features, what adjustments can be made, what upgrades were already made, etc. just as if they were walking some through at an in-person home tour or open house.
---
Team Edited Walk-Through
In this video, our team took a cell phone and simply recorded ourselves walking through the property. We then used a video editing software to add some audio, and speed up the transitions so the video isn't too long. If your agent has someone on their team that does marketing and video editing, like ours does, this may be an option for your home!
---
Professional Walk-Through
This video was taken by our professional photographer/videographer. He takes video of the home, edits it and sends it back to us so we can promote your home in the best light.
Utilize Technology
We live in an age where technology is everywhere! Things that used to have to be done in person can now be done with a click of a mouse:
Contracts can be signed
Meetings can be held via video chat
Offers can be reviewed
Open houses can be held
Documents can be notarized (in 23 states currently virtually)
and more!
Safety Precautions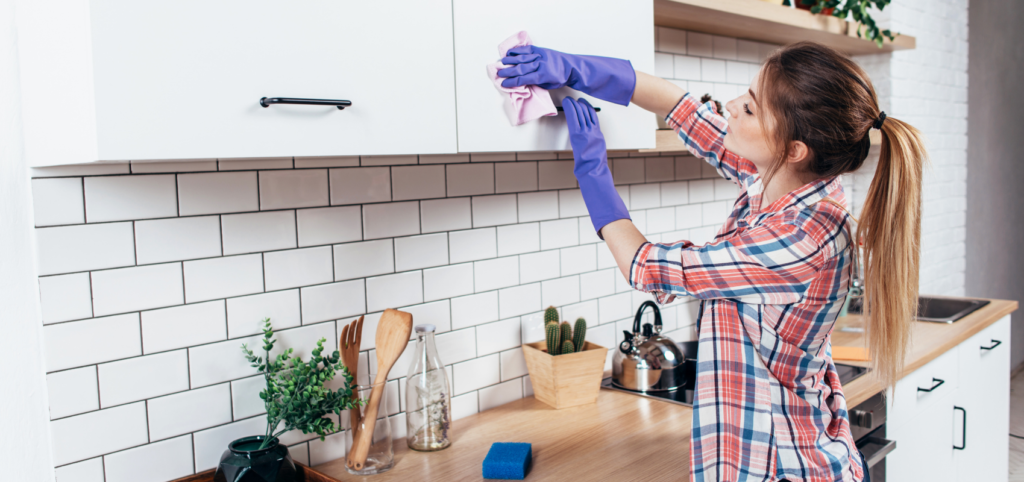 If you do have the need to do any showings in-person (including photography services, agent tours, etc.), you can take extra precautions to keep yourself, your family and your guests safe.
Ensure there are gloves and hand sanitizer handy (many agents will provide this), enforce the wearing of masks while in the property, and you should be able to step away during the appointment: take a walk, go grab some coffee, etc.
You will also want to make sure that you take the time to sanitize high-touch areas prior to any appointments or showings. This means wiping light switches, handles (door, cabinet, drawers, etc.), countertops, etc.
Inspections & Appraisals
While your inspector & appraiser should be following standard guidelines for the pandemic, you can ensure that you are safely distanced from them as they tour your home. There are even some appraisals that can be done without even entering the home.
Connect with us to see what options may be available for you.
Your Las Vegas Real Estate Team
We have been utilizing technology and virtual strategies in our business prior to the pandemic, which allowed our clients to have a seamless transition in buying or selling with us during the pandemic. Connect with us today and we can discuss the ways we can safely sell your home quickly for top dollar at (702) 838-7700 or info@lasvegashomessold.com.